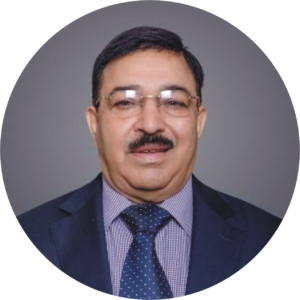 Rakesh Mehra
Chairman and Independent Director
Rakesh Mehra is a Graduate in Science and Associate Member of the Indian Institute of Bankers and Fellow Member of Institute of Cost and Management Accountants of India. He has been associated with Madhya Pradesh State Industrial Development Corporation Ltd. (MPSIDC) in various senior positions and was head of the "Project Finance Division" and financial resource planning. During his tenure with MPSIDC, he has handled Project Feasibility/Project Finance of various Industrial Projects coming up in Madhya Pradesh. He was in key managerial position in MPSIDC from 1977 to 1986. Subsequently, he started his own Project Management and Technical Services company viz. Econotech Services Pvt. Limited conducting various categories of project feasibility, industrial feasibility, Corporate Advisory Services, Investment Banking Services, Resources Planning etc. in India and Abroad. Econotech is also registered with Reserve Bank of India as a Non Banking Finance Company (NBFC) since 2003 in the category of investment and loan and non public deposit. He is a whole time director in Econotech from 1986 till date. He is also in the Board of Sarda Energy & Minerals Limited since 1987 and a member of the Audit committee and CSR committee. He has vast experience in Finance and Investment activities including takeover, merger, investment planning etc. He is a Member of Bhopal Management Association and has also been awarded "President's Award" in Scouting in his school days.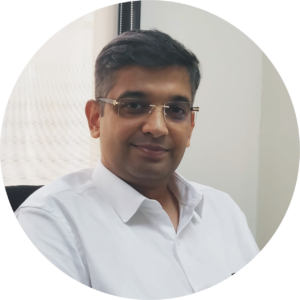 Sarang Bhand with an experience of 17 years, brings on board his unique vision, management practices and global approach to the function, expansion, diversification and management of the organization. He holds a Bachelor's degree in Marketing from Symbiosis University, Graduate Certificate of Management from Chifley Business School, SCPM – Stanford Certified Project Manager from Stanford Center for Professional Development and PMP – Project Management Professional from Project Management Institute. He has played vital role in securing technological collaborations, contracts/ projects for the company. He has also been involved in project implementation, project planning, securing funding, stakeholder management, monitoring projects & securing compliances for ongoing projects.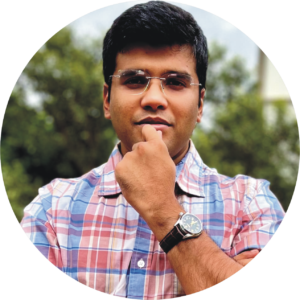 Yashas Bhand
Chief Executive Officer and Whole-time Director
Yashas Bhand is a M.Tech in (Biotechnology) with Post graduate diploma in Business law and entrepreneurship from The West Bengal National University of Juridical Sciences, Kolkata. He has completed Solid Waste Management Planning Certification from UNESCOs- IHE, Delft, Netherlands. As a seasoned professional he has been instrumental in carrying various in-house R&D activities. He drives a team for developing training modules, and implementing workshops for officials, consultants and other stakeholders in the waste management sector Since 2016, he has been also heading new Technology development team and Operation department of the Company. He played a key role in the development of the decentralization of the bio-gas technology.
He has been advising the board of ORS on sectoral policy representations and is involved with suggesting business development strategies.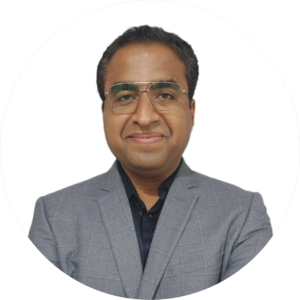 Amit Karia is a member of the Institute of Company Secretaries of India (ICSI), New Delhi. He is a member of the Institute of Cost and Management Accountants of India (ICAI – Cost), Kolkatta, Qualified Masters in Laws (LLM), a merit holder and university topper for two out of three years in LLB examination. Author of several books on law with the first book being published by Bharat Law House, New Delhi. Has done researches in areas like human trafficking, labour laws, etc. Registered Insolvency Professional (IP) enrolled with the Indian Institute of Insolvency Professionals of ICAI (IIIPICAI). Enrolled in the independent directors databank regulated by Indian Institute of Corporate Affairs (IICA). Overall experience in legal and compliance areas of more than 11 years. Served as an executive director on the board of directors of an Indian company for more than 6 years. Currently serving as non-executive director of three Indian companies. Has also been an education mentor for professional courses like CA (Final).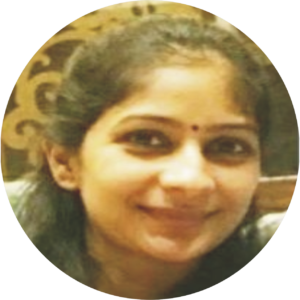 Janaki Bhand is a practicing psychologist for more than 10 years. She is a Gold medalist in BA Psychology from IEHE, Bhopal. She has done her MA in Clinical Psychology from MSU Baroda and PG Diploma in Guidance and Counseling from Fergusson Collage, Pune. She is also a REBT practitioner and has earned her Certificate from Albert Ellis Institute, India. She has previously been associated with the Inclusive Education Cell at the Podar Education Network as a Counselor and with eClerx India as consultant corporate Psychologist. She is also on the panel of online Counselors with Don Bosco's Prafulta (Andheri), and a guest Faculty at the National Institute of Fashion Technology, Kharghar.
Mrs. Bhand has her own counseling & training venture under the brand name "Soch". Soch is engaged in imparting soft skills training, educational guidance, counseling and consultation services with a mission to promote holistic development of individuals.