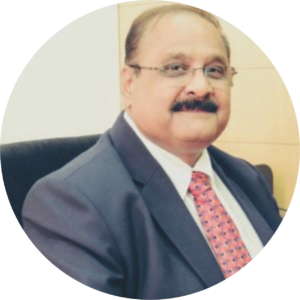 Suhas Bhand
Advisor and Chief Mentor
Suhas Bhand has 43 years of experience in Environmental Management, Risk Assessment, and Disaster Management with special focus on waste water treatment and urban waste management. Mr. Bhand has spent 16 years in the public sector at various senior positions with various Government Institutions.
With the waste management guidelines being formulated in the country in late 90's and given his passion towards developing innovative technologies. He started advising on environment management practices to industries and was part of many national and international committees on waste management. A visionary, he has been associated with ORS through its inception for developing technologies and sustainable solutions for ever increasing waste problem of the country and is involved in guiding the team through technology development to its implementation.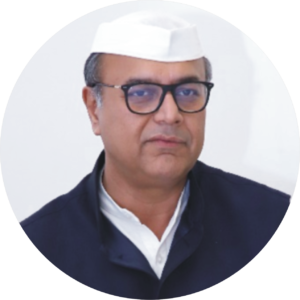 Ashhok Kapoor
Advisor – Policy & Strategy
Initiating life as an entrepreneur and moving onto Media, Public Relations, Editor & Publisher, Project Developer, Marketing Services to being a social worker while ensuring waste technology development and green energy options to the country has been the domain learnings of Ashhok over 40 years which has ensured in-depth knowledge of the official systems. Pursuing the idea of devising the framework that tackles global as well as India challenges like climate change, biodiversity loss, waste, and pollution & transforming every element of our renewable systems.
He has been advising the board of ORS on sectoral policy representations and is involved with suggesting business development strategies.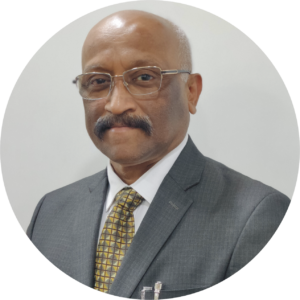 Kedar Wagle is an alumnus of the Government Law College, Mumbai and Post Graduate in Management from NMIMS, Mumbai University. He has developed a distinguished practice in the field of corporate advisory and litigation. Over the years he has carved a niche for himself in the field of corporate litigation and alternate dispute resolution. He has number of notable reported judgements to his credit and has been instrumental in assisting the court in enunciating law on several aspects. After a distinguished stint in the corporate Sector, Mr. Kedar Wagle joined the bar in the year 1999. He was originally affiliated with the Chambers of Mr. Atul Rajadhyakha, Senior Advocate-Bombay High Court whereafter he decided to set up his own firm.
His voracious appetite for information and his ability to develop a deep grasp of areas of law and industry have allowed him to develop a wide practice, which includes complex corporate litigation, restructuring and insolvency, mergers and amalgamations, financial and commercial disputes, information technology, construction and engineering disputes and competition law.